We are delighted to announce
that we are opening our UK office in Fort William.
---
Fjord Maritime has opened an office in Fort William. We are really eager to strengthen our sustainable impact in the UK aquaculture sector. We have already installed the solution in the UK. And are looking forward to install several hybrid systems in the the years to come.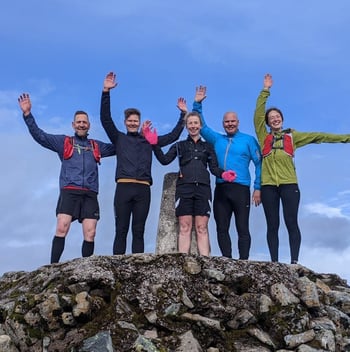 Øyvind Bakke, CCO at Fjord Maritime speaks fondly of opening the UK office.

"We are very much looking forward to entering the Scottish market. To be able to help the aquaculture in the UK with our hybrid solution is a great opportunity for us, and it's going to be even more exciting now that we got our office up and running in Fort Williams. For us it was an obvious decision connecting and collaborating with Northern Light. We know they are experts in their field and we are very appreciative of the support they supply. We believe that working with them will help us reaching our goals."



As the aquaculture industry grows, it becomes increasingly difficult to power fish farms in a sustainable manner. The sectors limited options to produce power in remote farm locations currently results in the sector mainly relying on diesel generators. This is further compounded with exceptional increases in fuel costs comprise a substantial part of expenses for aquaculture operators.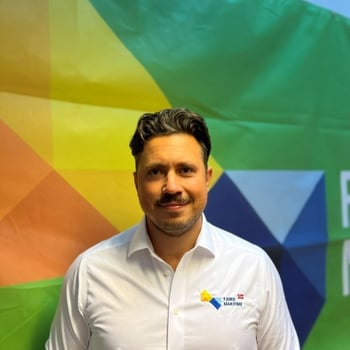 Magnus Hamnes Salbu, has also recently joined the team as Sales Manager.

Magnus will be responsible for the UK market and strengthening relationships with our valued UK clients, he looks forward to meeting existing and potential new clients in due course.

"We see the importance of being hands on in the UK market, and I look forward to building more partnerships with UK fish farmers the coming months and years."


To date we have successfully installed 120 hybrid-power systems for feed barges, mostly in Norway. We are now working hard to develop our business in the UK with systems already successfully installed. Always looking ahead, the target for 2022 is 20 installations in the UK with the ultimate ambition to install a Fjord Hybrid solution on every barge. It is a big ambition but a necessary one!


We are very happy to be collaborating with Scottish aquaculture consultants Northern Light. Northern Light will assist us developing our UK presence following the opening of our UK office in Fort William.


Northern Light are delivering a wide range of innovative projects and services in the Scottish aquaculture sector and with a extensive expertise in engineering and project delivery. Northern Light Managing Director Greg Riddle comments "We see a natural alignment in business ethos, striving to deliver sustainable solutions for the sector and we look forward to supporting Fjord Maritime to achieve their ambitions".
---

Do you want to read more news related to Fjord Maritime? Click this link!